KC is fortunate to have not one but two community bike shops providing low-cost transportation options and skills training for local residents. This weekend both shops celebrate big milestones.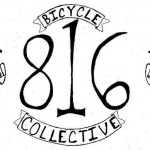 The 816 Bicycle Collective has been at 31st and Troost for more than five years, providing Midtown and East Side residents with low cost bikes and an earn-a-bike programs that teach people bike repair skills and result in free bikes at the end of the program. The Collective has plans for a new home at 31st and Cherry, and local architects recently donated services to design the renovations of an old warehouse at that location.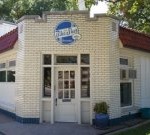 Sunday evening at Californos in Westport the Collective unveil the designs for their new community bike shop at their 5th Annual Benefit Show, a fund raiser feature local music, great food, and a silent auction. Get all the details here.
Revolve is launching KCs second community bike shop at 51st and Troost. They recently renovated an old gas station on the UMKC campus to provide bikes and bike education to UMKC and Rockhurst students and the adjacent neighborhood. Friday night is the shops grand opening, so stop by to check out the great renovation and the new services on offer.